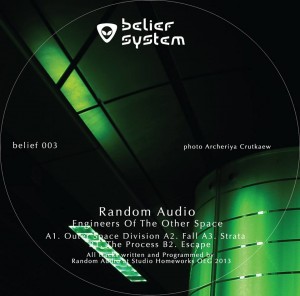 Engineers Of The Other Space
Random Audio – Engineers Of The Other Space.
12″ and Digital. Join the Engineers of the Other Space as they embark on a journey deep into the outer realms of the imagination. Travel to the Outer Space Division and Fall into the Strata. Process the information and then make your escape!
Belief System is proud to present the newly received Random Audio transmissions from Deep Space Central. Keep this frequency clear!