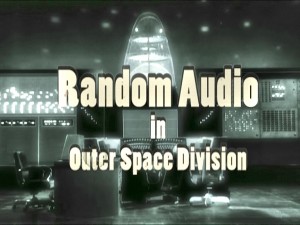 Random Audio . Outer Space Division (Film) 2011
written, programmed and mixed by ronny metzger at Homeworks Studio OEG Germany-EAST 2011.
Inspired by Science-Fiction films of the fifties and sixties.
Tracklist
Panoramic Rings
Red Rock Signal
Interlude
Callisto
Entrance
Enemy Planet
Interlude
Alpha Team
Strata
Starchild
Outro
Note: All titles are slightly shortened. Perhaps these are pressed in the future on vinyl.